Super Hair Removal Newest IPL Shr & Opt Equipment-Nyc-3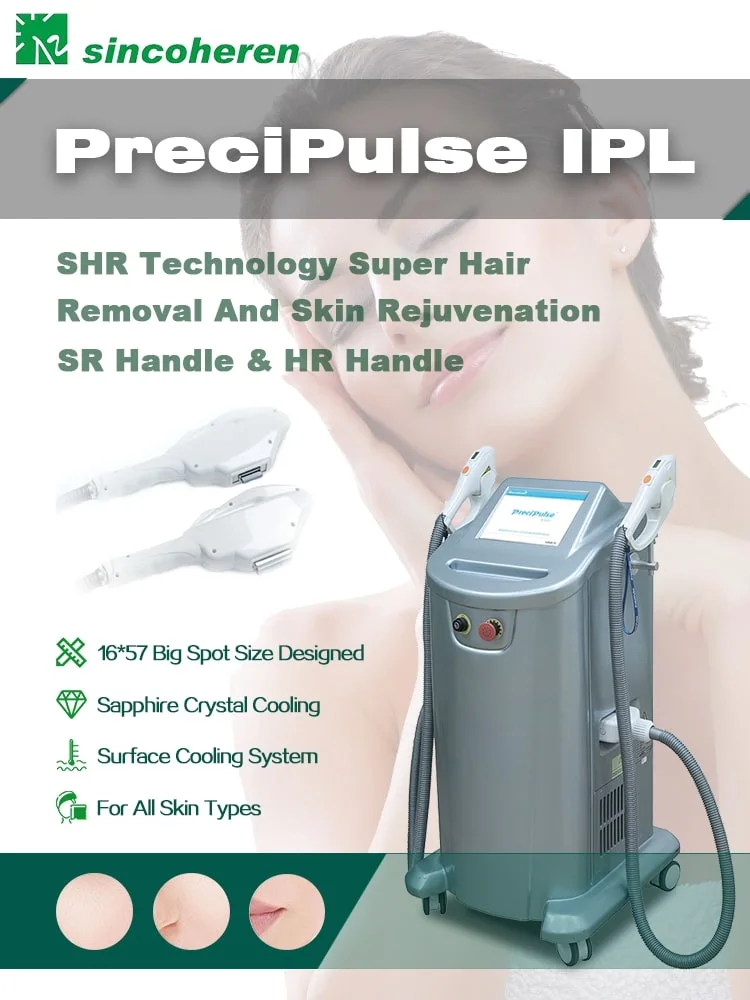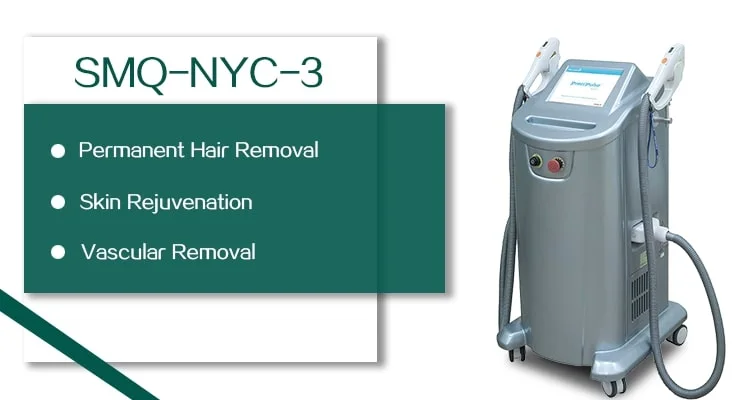 The principle of SHR --- ipl shr hair removal machine
SHR fast speed stands for super hair removal which utilize the most advanced technology " in- motion" to do pain-free hair removal treatment. It is able to output 10 shots at 1 second which makes the treatment movable. Combines with perfect semi-conductor cooling system, it makes the treatment totally pain free and more effective than traditional IPL.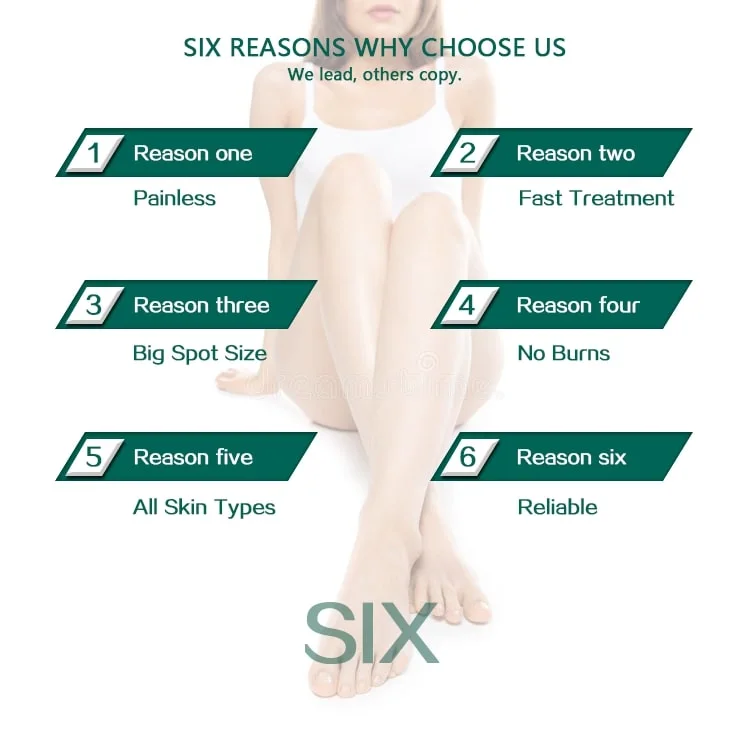 NYC3 Applications --- ipl shr hair removal machine
A. Removing the undesired hair on armpits, lips, hairline, bikini and limbs and so on.
B. Pathology of Pigments, birthmark, coffee spot
C. Fine lines and wrinkles
D. Spots caused by ageing and sun damage
E. Overall skin tone
F. Black eye socket and other abnormal pigments.
G. Improve the rough skin, enhance skin elasticity, repair acne
H. Rosacea and spider veins, bottle nose and red blood streak, vascular lesion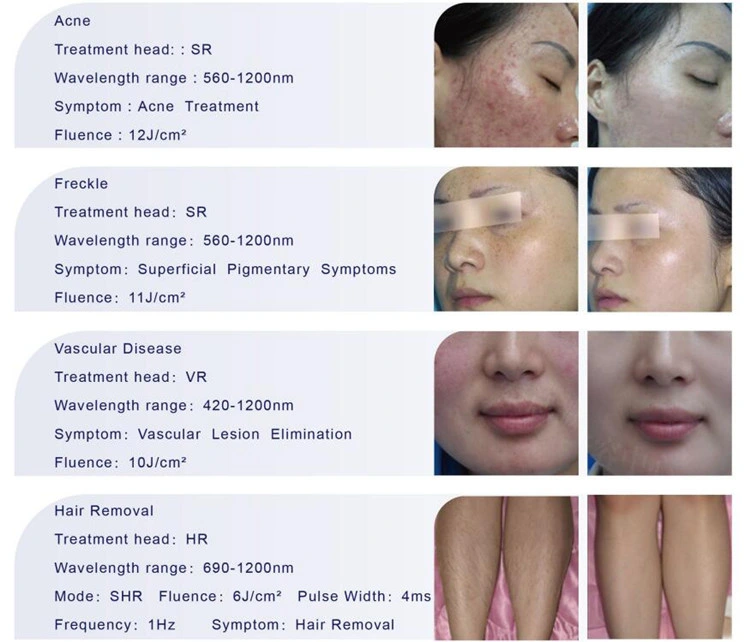 NYC3 Advantage --- ipl shr hair removal machine
1. More choice - 3 kinds treatment modes: IPL mode, SHR mode, FP (AFT)mode
2. Strong power - 2000W power supply ensure enough energy
3. Strong cooling system - 100W semi-conductor cooling + air cooling + water cooling,guarantee the machine can continue working langer time. Ensure comfortable treatment also
4. Easy operation - 10.4" big LCD color touch screen
small & light handy handle
5. Big spot size - 16*57mm
6. Painless - new AFT technology (Advanced Fluorescence Technology) uses low and equal energy.
7. Reliable results - Consistency in every treatment with effective permanent reduction in hair with no side effects.
8. Fast treatment - with Stationary technology & In-motion technology. Moving IPL can use less time to do treatment on back, leg and arm.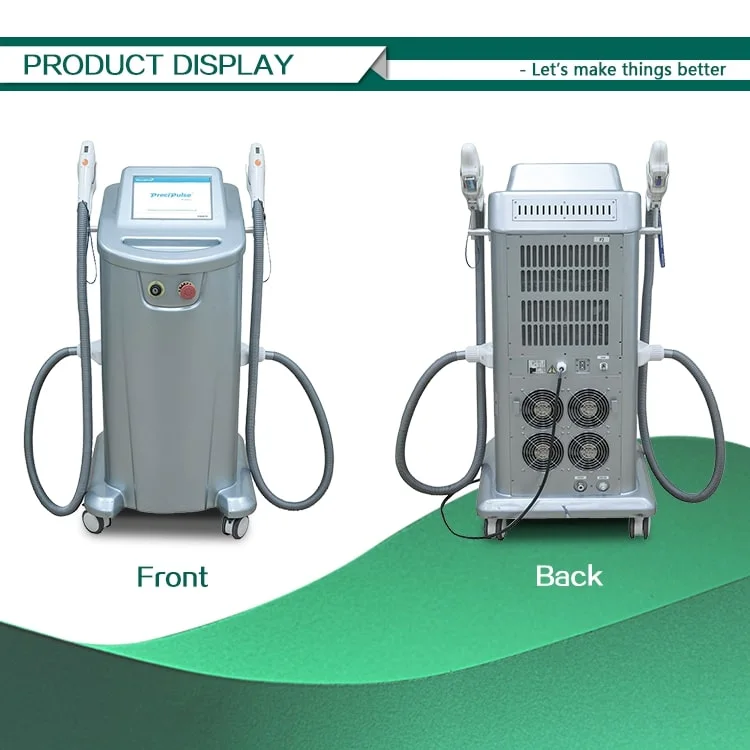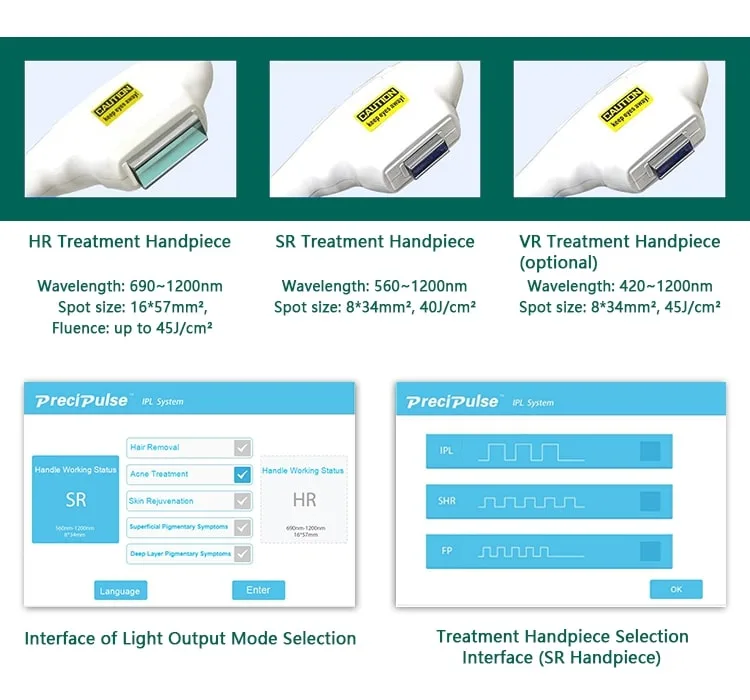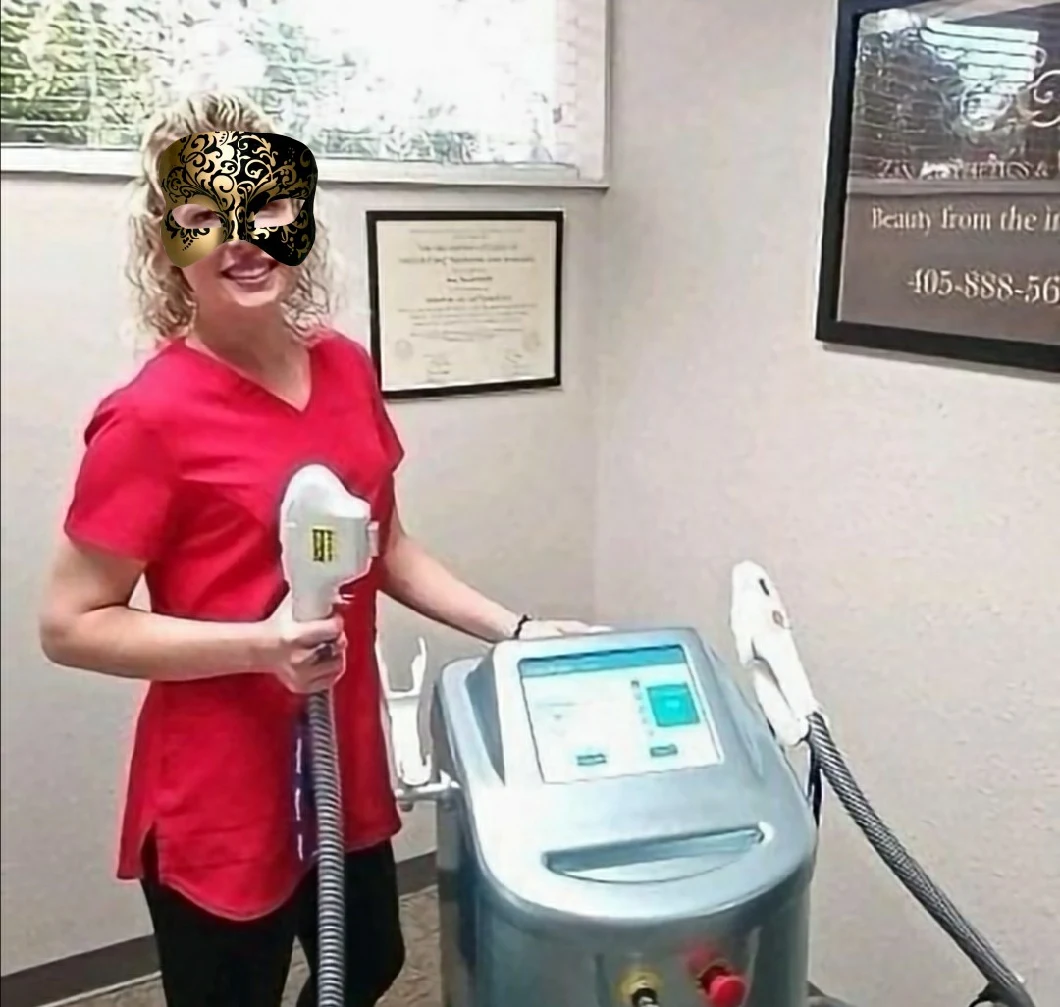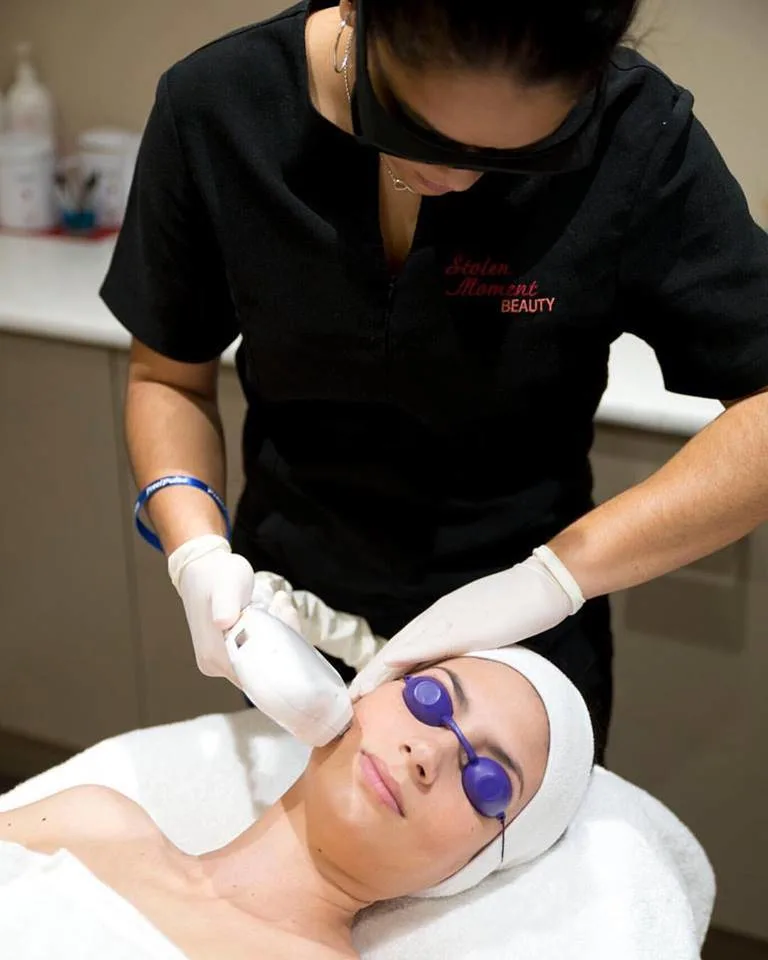 Light source

Intense pulse light

Wavelength

SR:560-1200nm HR :90-1200nm

Transfer system

Crystal light guide

Safety Category

Class Type B

Fluency

0-50J/cm2

Pulse duration

IPL:Up to 150ms

SHR:1-10ms

Repetition

IPL Mode:1 Hz

SHR Mode:10Hz

The light mouth dimension

8mm x34mm/16mm x 57mm,error±0.2mm

Surface temperature of the crystal

≤37ºC

Cooling system

Semiconductor cooling,air cooling ,water cooling

Dimensions(L x W x H)

490mm x 525mm x952mm

Weight (NW)

40KG

Fuse specification

F15AL,250V

Input power

2500VA

Power

AC230V,50Hz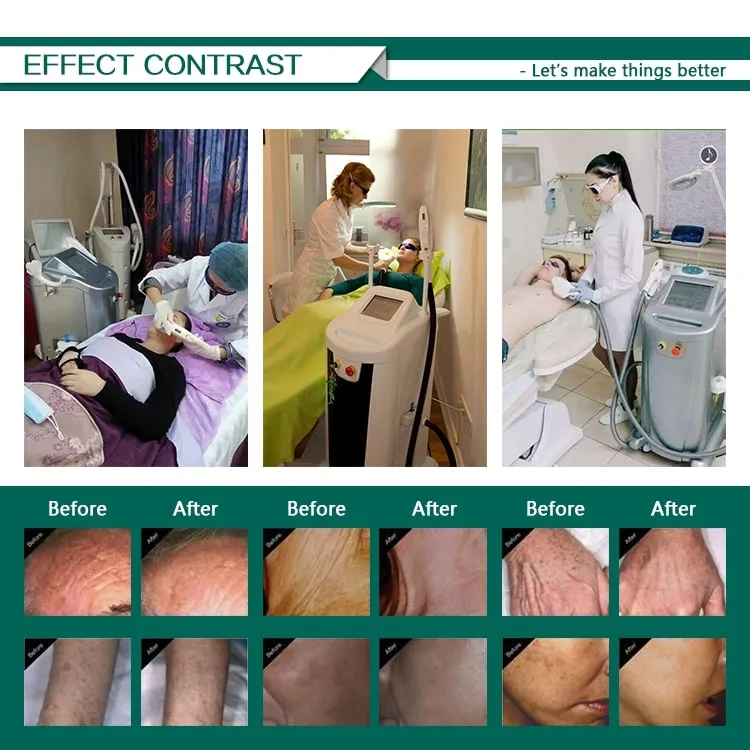 Certificates--- ipl shr hair removal machine
We got ISO 9000 approval
We got CE certificates
We got ISO13485 and medical CE certificate from Germany
We got the import & export certificate in August 2008
We got SFDA certificate
We got FDA certificate

Headquartered in Beijing, China and established in 1999,Sincoheren has long been devoted to promote high-end medical beauty devices around the world. It is one of the earliest high-tech company which works on medical laser, intense pulsed light's research, development, production and sales. With more than 19 years' development, today Sincoheren employs 300 staff and 90% of employees have undergraduate educational background. We have three branches globally and has formed a huge international market network system in the field of medical beauty, surgery and pain management. We have already installed thousands pieces of equipment in the world, and our products cover more than 100 countries and areas.