P1.875mm Ultra High Definition High Definition Video LED Display
1.16:9 Golden division ratio
It can be point to point spliced to the led screen of standard 720P ,1080P ,2160P , 3840P ,etc.
2.Ultra high definition
It delivers a truly amazing picture with extraordinary pixels producing an image that is HD quality in an LED screen .
3.High strength Aluminum alloy material
The integral die-casting aluminum molding workmanship has provided with excellent flatness of the cabinet
4.Front serviceable led screen for better experience
The front serviceable ultra HD led screen cabinet has fully described the strength of its light weight,met the needs of small space or where the needs of the cabinet thickness is needed, enhanced the vision of the space as well as its visionary effect. it allows for easy maintenance ,saving time and labor site.
5.Ultra wide viewing angle , different experience
Both 160 from horizontal and vertical fro the viewing angle. Seeing from five directions,it would be still the natural and clear image in an led screen.
6.16bit gray scale, more natural color transition
It has almost the perfect gray scale and gives true color of the images, there will have no data loss and you could see every detail clearly.
7.high contrast ratio, highlight the details
High-end black body SMD encapsulation,excellent performance , it has outstanding performance when works on the color and has very good contrast.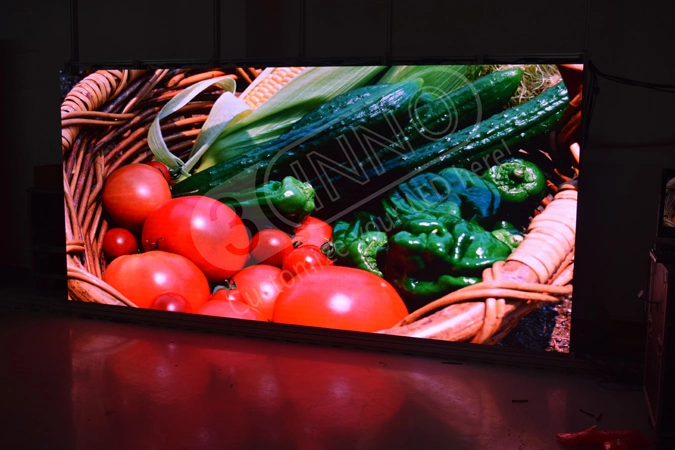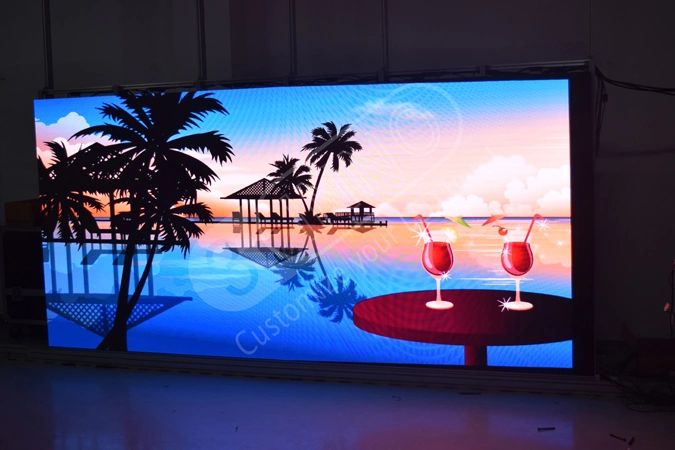 OPTICAL

Pixel Pitch

mm

1.875mm

LED No. Per Pixel

pcs/pixel

1

Brightness(Adjustment)

cd/m²

600~800

LED Encapsulation

-

SMD0808/1010

Module Resolution(W*H)

pixels

160*90

Cabinet Resolution(W*H)

dots

320 *180

Pixel Density

dots/sqm

286,225

Viewing Angle(H/V)

degree

H160/V160

Color Depth/Number

bit

16bit

Grey Scale

-

65,536

ELECTRICAL

Frame Frequency

Hz/s

50/60

Refresh Rate

Hz

≥3840

Contrast Ratio

-

5000:1

Max Power Consumption

W/m²

800

Ave Power Consumption

W/m²

250

Working Voltage

AC

AC90~264V

Drive Voltage

DC

15V

Color Temperature

-

3200-9300(adjustable)

Working Temperature

ºC

-20

ºC

- 60

ºC

Humidity

-

10%-85%RH

Driving Method

-

1/30scan

MECHANICAL

Frame Material

-

Die-casting aluminum

Module Size

mm

200 *168.75

Net Weight

kg/pcs

7.8

Weight Per Tile

lbs

17.21

Cabinet Size

mm

600

*

337.5

*

80

IP Rating

-

IP30

Lifetime

hours

100,000

Service Access

-

front

Application

-

Indoor