Specifications:
Modern style, new technology, environmental friendly,low cost.
Light steel structure villas, light steel structure residential housing, Steel Structure villas
We, Weifang HengLida Steel Strucuture, could give you fully support from Design, production, delivery and site management supervision.
We could provides the optimized solution to meet customer's request with our advanced design software which with Canada technology. We could do as per your design, also we have various design with different models for your further option.
Geneal technical details are as following:
A. Wall and roof frame:
1) GI cold frame forming steel designed with advance software. And make the production automatically .
B. Roof ing & Ceiling:
1) metal roof panel, 75mm+100mm insulation for roof
2) Include flashing, screws, sealant
3) 1 layers 12mm plaster board
D. Wall panel:
1) Culture stone external wall finish,50mm XPS,100mm insulation,12mm plasterboard for external wall panel
1) 12mm OSB for wall base borad
2) 12mm plasterboard each side
3) Waterproof plasterboard for wet area
4) Include flashing and screws
E. Flooring:
1) Galvanised G450 200 C section at 600mm thinckness for floor beam
2) 18mm OSB and 75mm insulation for floor
3) 1 layers 12mm fire rated plasterboard for floor ceiling
4) Include connection bolts and fasteners
F. Other:
1) External door, laminated steel
2) Internal door, laminated timber including door frame
3) PVC framed windows, 2 layers 5mm with 9mm gap including external trim
4) Chimney
5) Export packaging including skid
6) 1 set of steel stair
7) Wall fabrication cost
No.
Part name
Material name
Description
1
ground channel
C shape steel
C80x40x15x2.0
2
column
Double C shape steel
2C80x40x15x2.0 welded
3
Beam for second floor
Steel frame
2C80x40x15x2.0,L40x4 welded
4
Sub-beam for second floor
C shape steel
C80x40x15x2.0
5
Purlin for roof
Corner steel
L40x4
6
Bracing for roof
Corner steel
L40x4
7
Bracing for aisle and rain shelter
C shape steel
C80x40x15x2.0 welded
8
Bracing between the columns
Round steel,bolt
φ8
9
Step board
Steel board
t=3.0mm
10
stair
Steel stairs
11
Wall panel
V950 EPS sandwich panel
50mm thickness,steel plate:0.3mm
12
Partition panel
V950 EPS sandwich panel
50mm thickness, steel plate:0.3mm
13
Roof panel
V950 EPS sandwich panel
50mm thickness, steel plate: 0.3mm
14
Floor for second storey
plywood
16mm thickness
15
Rain shelter
One layer color steel plate
0.45mm thickness
16
windows
PVC sliding windows
0.93mx1.715m
17
door
Sandwich panel door
0.85mx2.1m
18
Entensive and commonbolt
Different dimension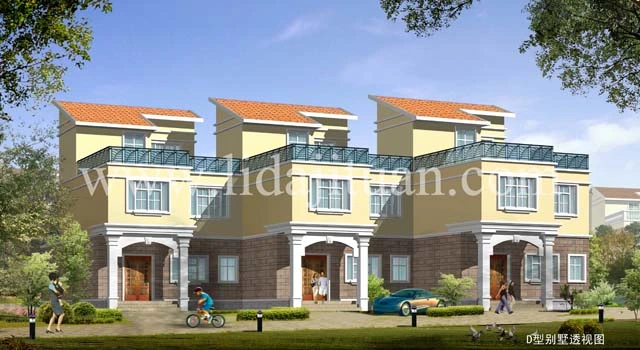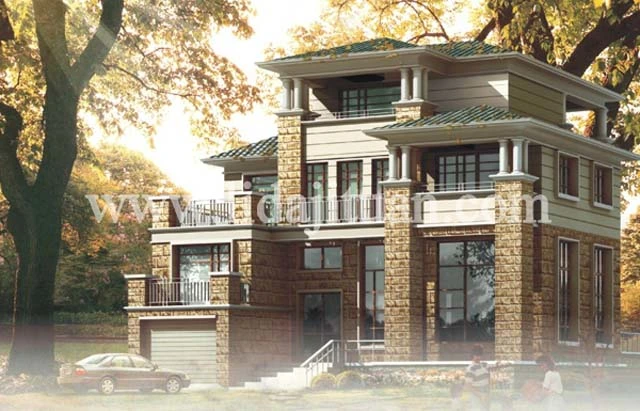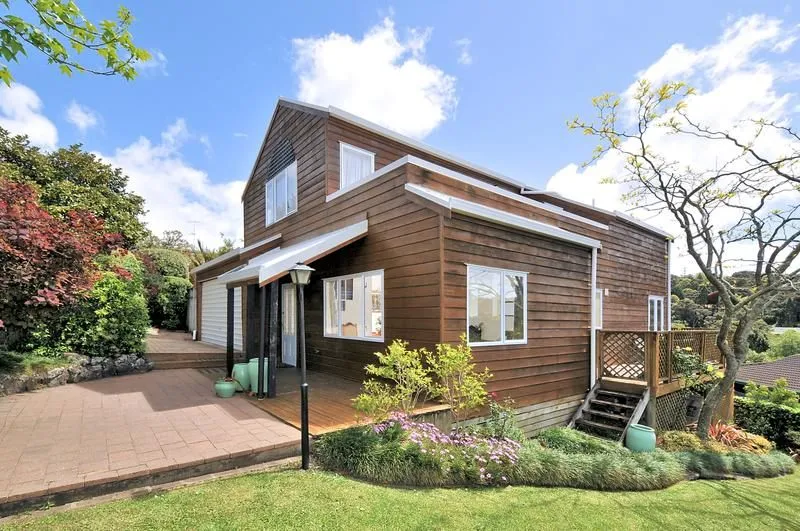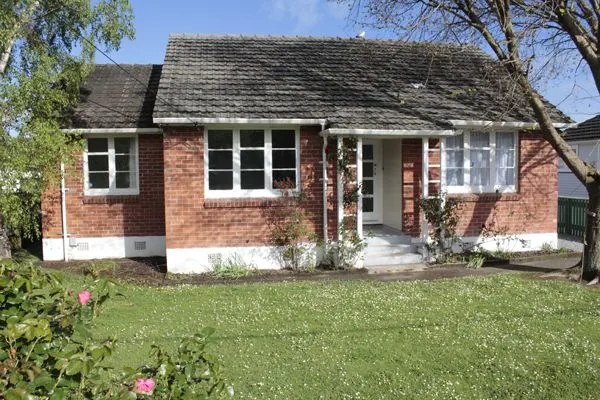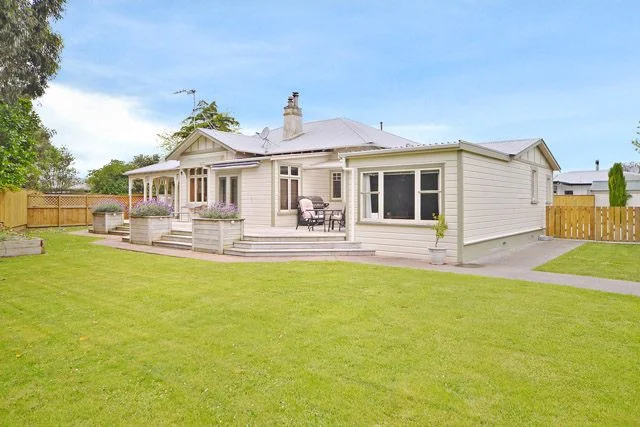 Our Services
1. Professional design and engineering team: Full solution for site camp design. We could make the design for whole camp as per your requirement.
2. Procurement and Manufacture for all material. We have a professional procurement team to make sure all the materials are with good quality. And our factory operation under ISO standard, to make sure the fabrication works with high technology.
3. Site management & Installation supervision, We could send our engineers to help for the installation supervision, you just need to prepare a team which know normal construction works will be OK.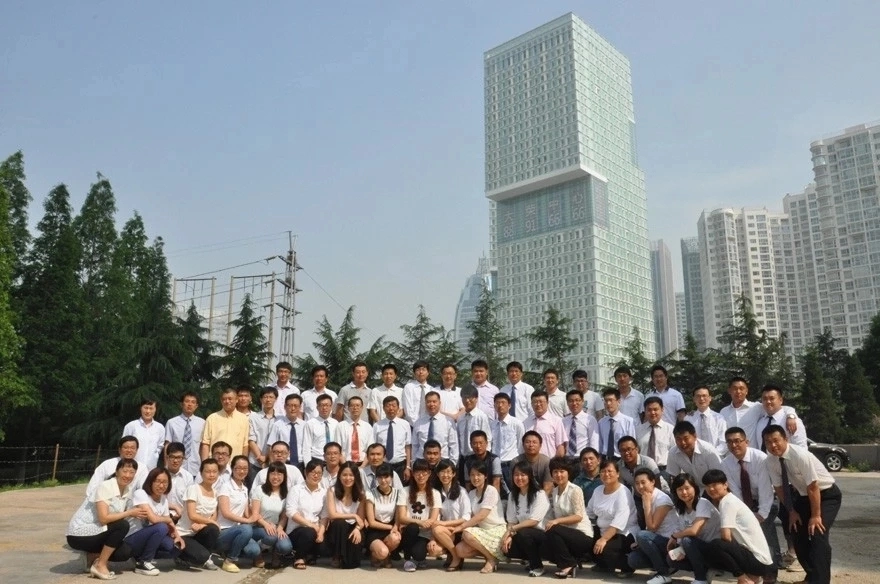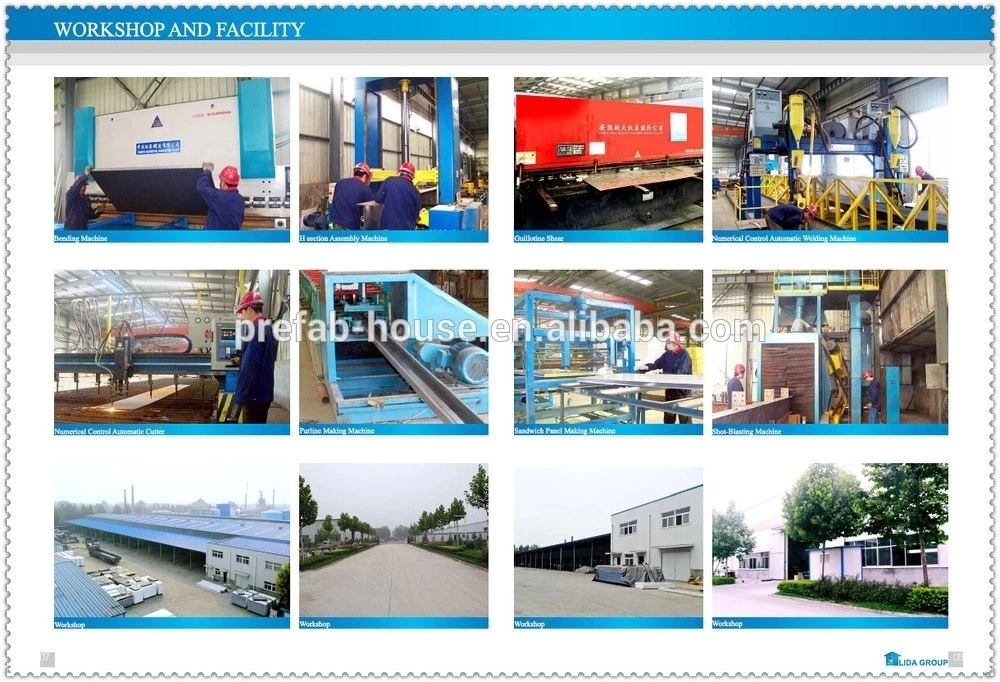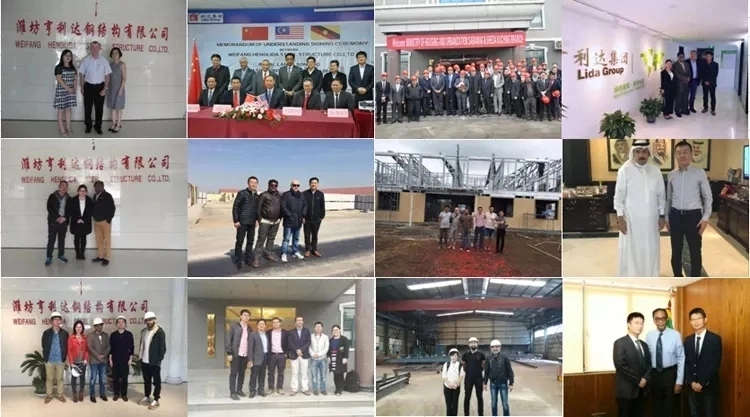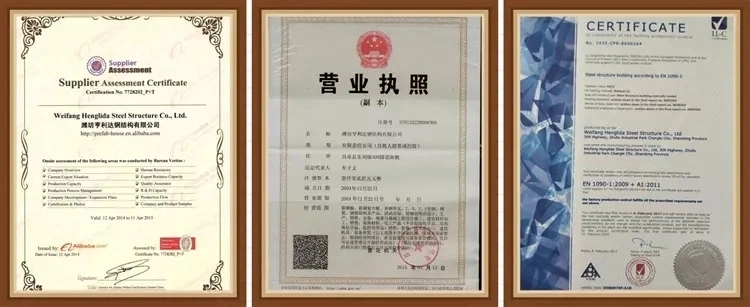 FAQ
Why choose LIDA LGS building? Our Lida modular house has the following advantages:
1. Safer: The premium physical and chemical performance of steel is better than other structural styles. Steel performs better in disasters such as earthquake, typhoon etc, so the use of steel structure is safer.
2. Durable: LGS housing is made from anti-corrosion and high strength galvanized or aluminium galvanized steel. The structure is more durable and there is no need to worry about contribution to a fire.
3. Comfortable: The steel structure is moisture proof and insect proof. The living environment is more secure and comfortable.
4. Flexible: All pipes can be concealed in the walls or floor structure. The actual usage area is at least 5% more than traditional concrete buildings. The different living areas can be divided freely according to the design requirement and won't be restricted by the position of the load bearing walls.
5. Energy Saving: The Composite light weight and high strength floor and wall materials are insulated reducing noise and saving a lot of money in energy costs.
6. Environment Friendly: 100% light gauge housing frame is recyclable. There is no environmental pollution concern.
7. Design Flexibility: Light gauge steel construction can accommodate almost any style of residential buildings up to 3 floors. If it can be built with concrete, it can be built with steel.
8. Low Cost: Compared with concrete or other types of structures, a light gauge steel structure is light, and reduces the requirement on foundation loads, which can result in large scale savings in foundation costs.
9. Speed up: All the parts can be pre-fabricated in the factory and are quick to install. The sequence of design makes it possible to construct both internal and external walls simultaneously, which speeds up construction.
10. Quick Capital Turnover: The quick installation won't tie up developers' investment and can speed up retrieving capital and so reduce the investment risk and improve the investment benefit.
11. Environment Friendly: Dry construction has little environmental pollution, as all parts are connected by screws. Construction is not affected by the season, and can continue in winter. There is little scrap left on site and no water is required in the construction process. 100% light gauge housing frame is recyclable