Product Details
DESCRIPTION
Wrinkle texture powder coating is more difficult to apply than smooth powders and require closer process control. For instance, some process parameters that should be controlled closely are film thickness, part cure temperature, bring-up time and batch-to-batch consistency of the powder coating.

Wrinkle texture powder coating will develop their surface texture at a given film thickness range. If the coating is too thick or too thin, then the wrinkle texture will be different or nonexistent. Therefore, you must control the film thickness during application of the powder within the tolerance specified by the coating manufacturer to ensure acceptable results. Maintaining film thickness control entails proper gun settings, environmental conditions of the spray area, part ground and part temperature at time of coating. To a lesser extent booth airflow can also affect film thickness control.
ADVANTAGES
1. Tough, durable, lasting coating for metals. Excellent hardness and abrasion / impact resistance gives improved product performance over most liquid coatings.
2. Wide range of colors.
3. Environmentally friendly outsourcing option to avoid permitting for solvent-based paints.
4. Less process variation results in consistent color and appearance of the product.
5. High film builds and excellent edge coverage gives better resistance to corrosion with proper pretreatment.
6. Coatings can be easily formulated for specific applications such as prolonged exposure to sunlight, the ability to survive in highly corrosive environments, flexibility to allow forming after coating, or high durability and resistance to chipping.
SPECIFICATION
| | | | |
| --- | --- | --- | --- |
| Working life | 3-8 Years | Spraying Mode: | High voltage electrostatic spraying 60-80KV |
| Color | RAL,PANTONE,Customized | Application | Metal Surface |
| Gloss(60° gauge head) | 1-560% | Certification | ISO:9001,RoHS,FDA,EN71 |
| Density(g/cm³) | 1.2-1.8 | Film thickness | 60-80μm |
| Utilization rate | 95-99% | Appearance(visual) | Smooth,Texture,Wrinkle... |
| Curing conditions | 200ºC*10mins/180ºC*15mins/160ºC*20mins | MOQ | 500KGS |
| Salt spraying test | 500-1000H | Surface hardness | H-2H |
| Shelf Life | Under 25 degrees for 24 months | Package | Net:25kg/carton |
APPLICATIONS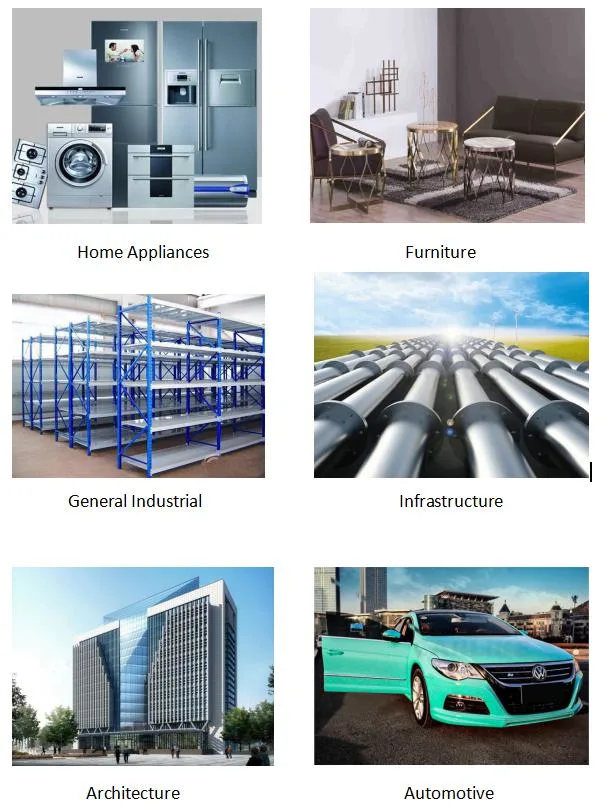 PACKAGE AND DELIVERY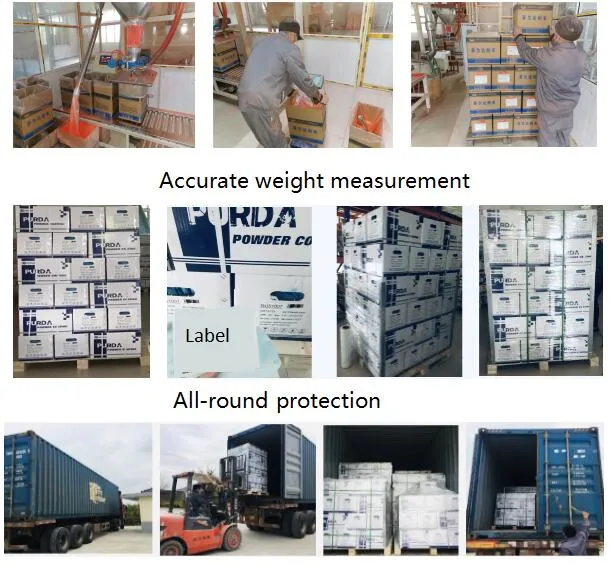 CERTIFICATES